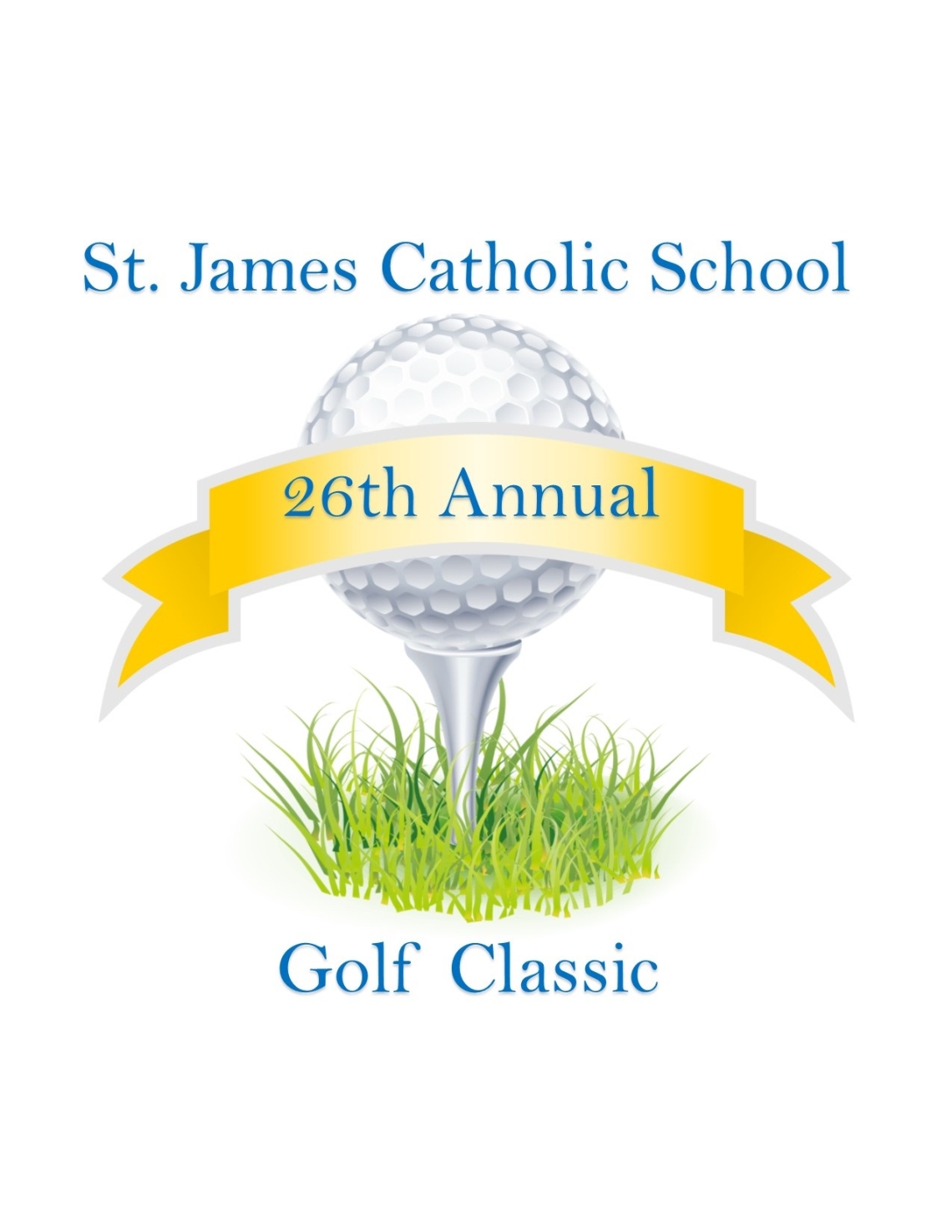 Event Date:
5/3/2019
Time:
Registration begins at 11:00am
Shotgun Starts at 1:00pm
Tournament/League Format:
The tournament will be a four-person scramble.
Tournament day check-in begins at 11:00AM with a 1:00 PM shotgun start.
Registration Fees are $150 per player. This fee includes dinner, drinks, green fees, range balls, cart fees, and an awards ceremony. Prizes include A/B flight winners, the longest drive prize, a closest to pin prize, raffle prizes, and more. Corporate, individual, and team sponsorship opportunities are available. Donations are welcomed and appreciated.
For the past 26 years, the proceeds from this tournament, including your generous donations, have benefitted the St. James Catholic School Education Endowment Trust Fund. Sponsorship Levels & Benefits Please consider becoming a sponsor today. Review the levels below and check the appropriate box.
****Holy Trinity $4000 ● Three Foursomes, $100 gift card for each player to pro shop, 5 raffle tickets/player ● Logo and donor advertising on all promotional outlets (school website, church bulletin, facebook page, school newsletter, registration table) ● Large banner outside school for 2 months for all school families & parishioners to see ● Special mention as Holy Trinity Sponsor during the awards reception ● Option to contribute promotional item to golfers in swag bag to be provided by May 1 ● Team photos & opportunity to display banner at the reception
****Saints $2500 ● Two Foursomes, $50 gift card for each player to pro shop, 3 raffle tickets/player ● Logo and donor advertising on all promotional outlets (school website, church bulletin, facebook page, school newsletter, registration table) ● Medium banner outside school for 2 months for all school families & parishioners to see ● Special mention as Saints Sponsor during the awards reception ● Team photos & opportunity to display banner at the reception
****Disciples $1000 ● One Foursome, 3 raffle tickets/player, team photo ● Donor recognition on all promotional outlets (school website, church facebook page, school newsletter, registration table)
****In-Kind Donation/Freewill Offering $___ Individuals, families and/or parishioners may sponsor the tournament at any level! Your name and/or services will be listed in the souvenir wrap-up newsletter. (Please email [email protected] if you would like to make and "In-Kind Donating/Freewill Offering)
Contact Info:
Please click on the Entry and Sponsor forms above.
You can print them directly to your local printer and mail to:
St. James Catholic School
Attn: Jennifer Scanlon-Smith


www.stjames-liberty.org